SelectWell Makes it Easy to Keep Your Employees Safe With Affordable,
Customized COVID Testing Solutions for Your Business
The CDC recommends that anyone with signs or symptoms of COVID-19 be tested and follow the advice of their healthcare provider. Waiting for test results prior to returning to work is recommended to keep potentially infected workers out of the workplace.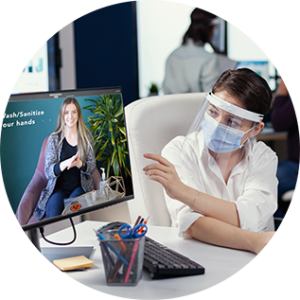 Simple
Simple instructional videos make the self-administered  collection process easy for everyone.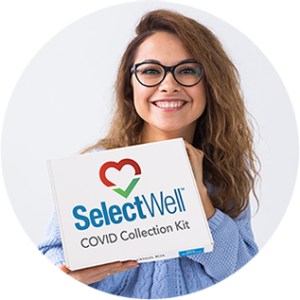 Convenient
COVID testing supplies are sent directly to your business.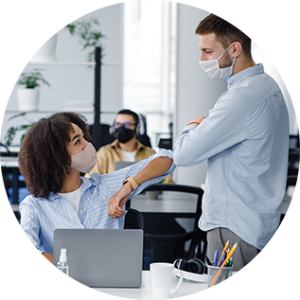 On-Site
No need for appointments or time off work. COVID test collections are performed wherever your employees are.
SelectWell® can provide COVID testing for your organization and help establish safety protocols to keep everyone safe and healthy.
For fifteen years, the Select Group has been the market leader in establishing and managing high complexity diagnostic laboratories for corporations, small hospitals, physician, and behavioral health companies located throughout the United States. We have applied our proven testing expertise to COVID since the beginning of the pandemic.
Our team will help your organization better understand the advantages and disadvantages of the various testing modalities to ensure your confidence in designing the most appropriate testing protocols for the health of your employees and company.
We will ensure that your customized protocols follow the appropriate government regulations for surveillance testing to ensure compliance.
Contact us today for a customized solution that
suits your needs and budget.